COVID-19 Cleaning & Disinfection Service
Up to 90-day Antimicrobial Protection
Our 4-step Protection Program pairs our existing cleaning and disinfection protocols with PRO-Techs, for an active 90-day germ shield
Superior Disinfection & Antimicrobial Protection
4 Step Disinfection & Protection Program
STEP 1 - INSPECTION & TESTING
RamClean will survey your facility in order to identify surfaces and high touch points. We'll discuss your cleaning and disinfection needs based on facility type, size and foot traffic. A customized solution will be prepared based on your requirements along with a detailed price quote. We can offer complete janitorial services but also provide disinfection services for businesses with an existing janitorial provider.
ATP testing is available for large facilities or upon request. We use a luminometer to test your facility for cleanliness. 3-4 areas are selected and for a surface test. This enables us to establish a baseline for comparison to future tests.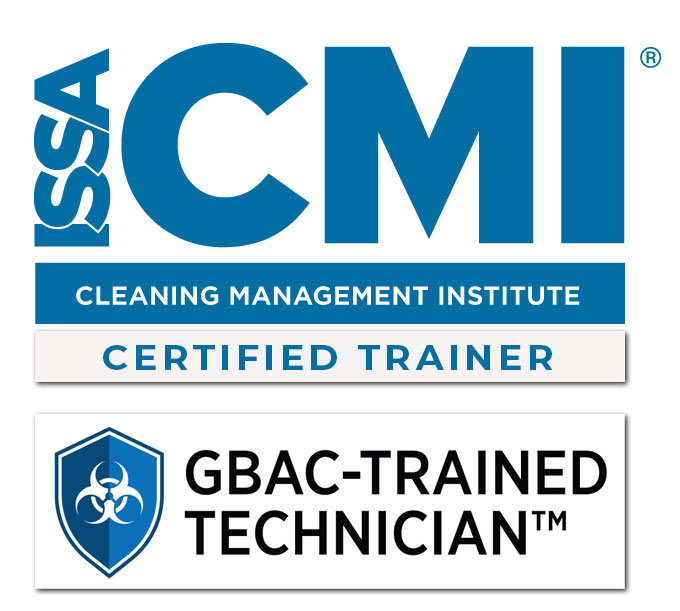 STEP 2 - CLEANING & DISINFECTION
Non-porous surfaces and high touch points need to be cleaned from dirt and dust before spraying PRO-Techs. We use an environmentally friendly cleaning product (Envirox) to clean surfaces such as desks, tables, chairs and doors. Our trained technicians follow ISSA and GBAC protocols to ensure the area is properly cleaned before application.
RamClean is one of the first janitorial services in the Midwest to obtain the prestigious Global Biorisk Advisory Council (GBAC) Star Service Accreditation. Our managers are Certified ISSA Trainers. RamClean technicians are extensively trained to ISSA and GBAC standards.
STEP 3 - Antimicrobial protection
RamClean technicians apply PRO-Techs using the high quality electrostatic sprayers for maximum coverage. The antimicrobial uses an electrical kill nanotechnology to protect against microorganisms such as bacteria, mold and mildew.
Active surfaces are now guarded 24/7 with durability up to 90 days. PRO-Techs is people/pet friendly and environmentally safe. The antimicrobial has been used safely and effectively for more than forty years. It is non-toxic, colorless, odorless, durable and nonleaching.
RamClean provides you with the PRO-Techs Certification that certifies that you have received professionally applied PRO-Techs anti-microbial protection that can last for up to 90 days.
The certification can be displayed in public to assure your employees, customers, students or visitors that you are providing anti-microbial protection that goes above and beyond most organizations.
We also provide a glass window or door decal so that visitors know that you have up to 90 day protection in your office, building or facility.